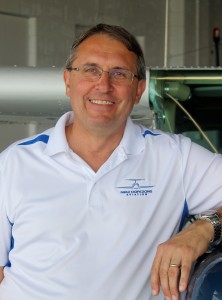 Roger Yoder
Roger is the Co-owner of New Horizons Aviation, and our Chief Flight Instructor with Certified Flight Instructor with Instrument and Multi-engine Instructor endorsements. He recently retired from American Airlines after a 35 year career, most recently as a Boeing 737 captain. He graduated from Hesston College, Hesston, KS with an Associate's Degree in Aviation and has been flying ever since. Roger's other love in addition to flying and family is the Pittsburgh Steelers!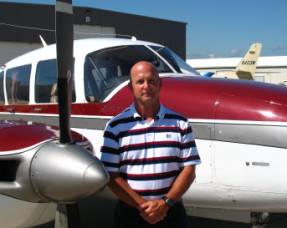 Joe Sample
Joe is a Certified Flight Instructor with Instrument and Multi-Engine endorsements. He received his training with New Horizons Aviation! Joe is a Purdue graduate with a Bachelor degree in Electrical Technology. When he's not flying, you can usually find him on the golf course!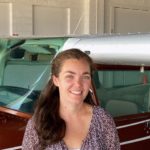 Julia Evans
Julia started her flight training with New Horizons in December 2020. Since then she has gone on to earn her CFII. In her spare time, Julia enjoys traveling, tennis, reading, and spending time with friends and family.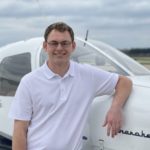 Jack Golding
Being fascinated with airplanes for as long as he can remember, Jack began flying in 2018 out of Elkhart. After earning his private pilot certificate there, he went on to acquire his other ratings through CFII with New Horizons. When he's not in the air, Jack enjoys nature, music, and football.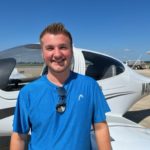 Garrett Dunlap
Garrett started his flight training with New Horizons in September of 2019. He then went on to complete the rest of his ratings, Private Pilot through CFI. In his spare time, Garrett enjoys being a volunteer firefighter, playing basketball, and hanging out with friends.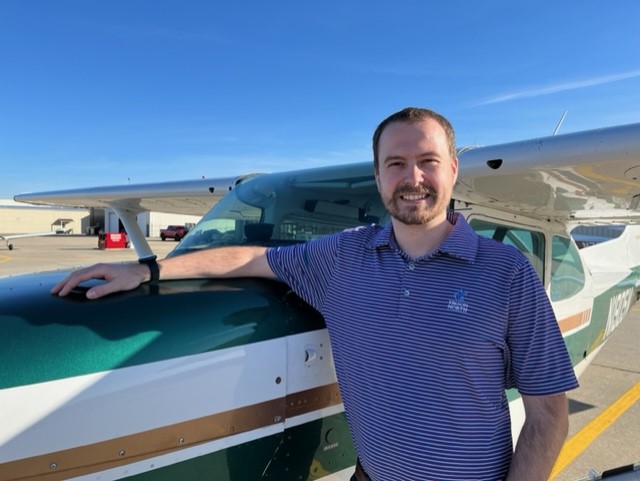 Tom Kinsey
Tom became a Private Pilot in 2012, then continued his education earning his Commercial and Certified Flight Instructor certificates at New Horizons. When he is not flying he enjoys spending time with his wife and son.
Evin Cooper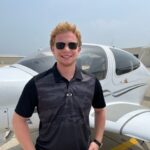 Evin is a Western Michigan University graduate where he earned a bachelor's degree along with his pilot certificates through Commercial Multi-engine. New Horizons became his new home after completing his CFI training in April, 2023. While on the ground, Evin enjoys 3D-printing, playing golf, and game nights with friends.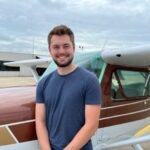 Sam Warren
Sam began flying in 2019 and received his CFI in 2022. He graduated from Western Michigan University with a BS in Aviation Management and Operations while doing his training at NHA. Sam enjoys spending time outdoors, playing sports, and traveling.
Ben Wickey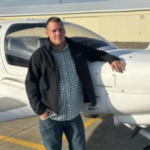 Ben became a private pilot here at New Horizons in 2020. He completed the rest of his ratings (Instrument, Commercial & CFI/CFII) at New Horizons in the following few years . In his spare time Ben enjoys spending time with his wife, son, and friends. He also enjoys hunting, playing sports and traveling.